Fit4performingarts Angélique Keller - The stage is your world - your health and fitness is my concern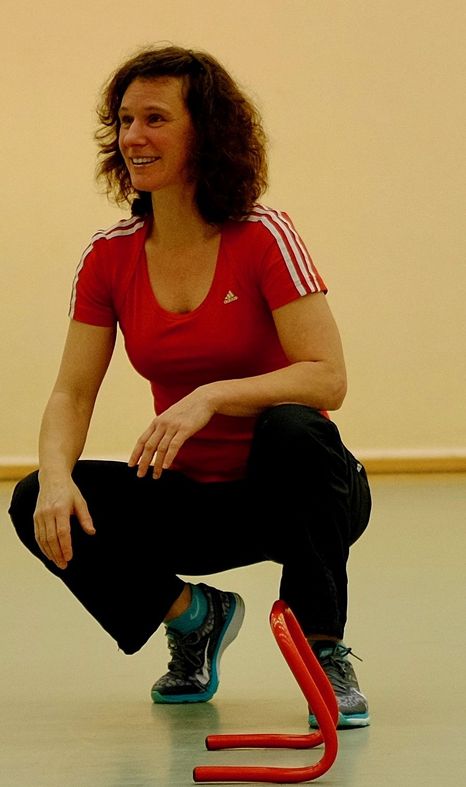 Thank you for joining me here today! I have founded Fit4performingarts Angélique Keller in 2018 with the aim to improve the health and fitness of dancers, dance pedagogues, choreographers and dance companies. For this reason, I have developped tailored training programs to help dancers with their health and fitness. I do also act as a presenter and workshop leader on sports- and dance-scientific topics and offer consultations for individual dancers or dance companies.
It is my utter belief to put the dancer as a human being into the limelight and take care of him/her with lots of humour and heart.
Formation overview:
2018 MAS Dance Science, university of Berne, Switzerland
2014 Pilates Reformer and Pilates roll and circle
2012 CAS sporttherapy in orthopedics, rheumatology and traumatology
2012 Pilates Mat
2010 Medical training therapy by SVGS (MTT)
1996 M.Sc Sport Science, university of Basle, Switzerland
a variety of formations in fitness, aerobics, wateritness, Spiraldynamik, barbell workout, TRX, T-Bow, fasicae treatment and many others.
In my childhood, different kinds of sport activities, artistic practice and dance were omnipresent.I participated in track and field athletics as a sprinter and long-jumper, played hand- as well as volleyball, taught myself how to juggle and loved to express myself through dance. This multitude of movement practice helped me in my MSc sport science university degree. As a physical education teacher I taught different sports to different age groups.
In addition to my sport scientific background I attended different dance lessons in Basle and London (Jazz dance, contemporary dance, ballet, tap dance and ballroom dance). Only in 2003 during a sabbatical year, did I decide to deepen my interest in dance and completed a one-year degree at the Trinity Laban Conservatoire of Music and Dance in London. It was there where I discovered Pilates as a useful and efficient supplementary training for dancers.
In my professional life as a sport therapist at the Schulthess Klinik Zürich (Swiss Olympic centre) between 2010-2018 I was able to combine sport scientific knowledge and dance with therapeutic input in group sessions as well as in 1:1 treatment settings. Besides sport therapeutic care of athletes in the water as well as on land I have specialised on dance-medical rehabilitation and functional training for performing artists. The "back-to-stage" process is a common and creative yet strenuous process. My MAS Dance Science degree helps me to combine scientific knowledge with the practical application.
As a tutor for J&S instructors (youth and sports), sport science students and sport therapists, it is my challenge to deliver theoretical knowledge and practical movement in a methodological, didactical and pedagogical skilful way.